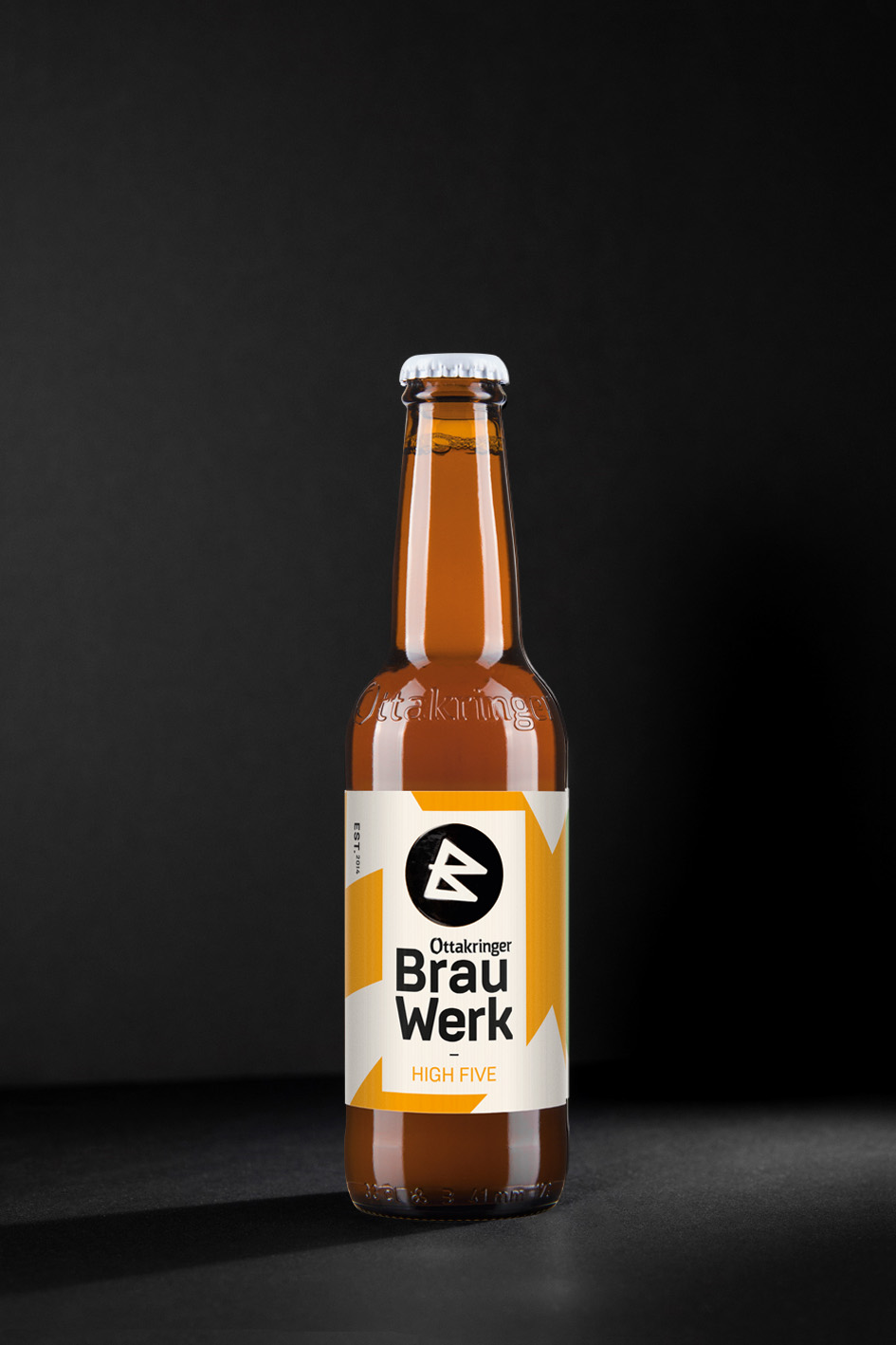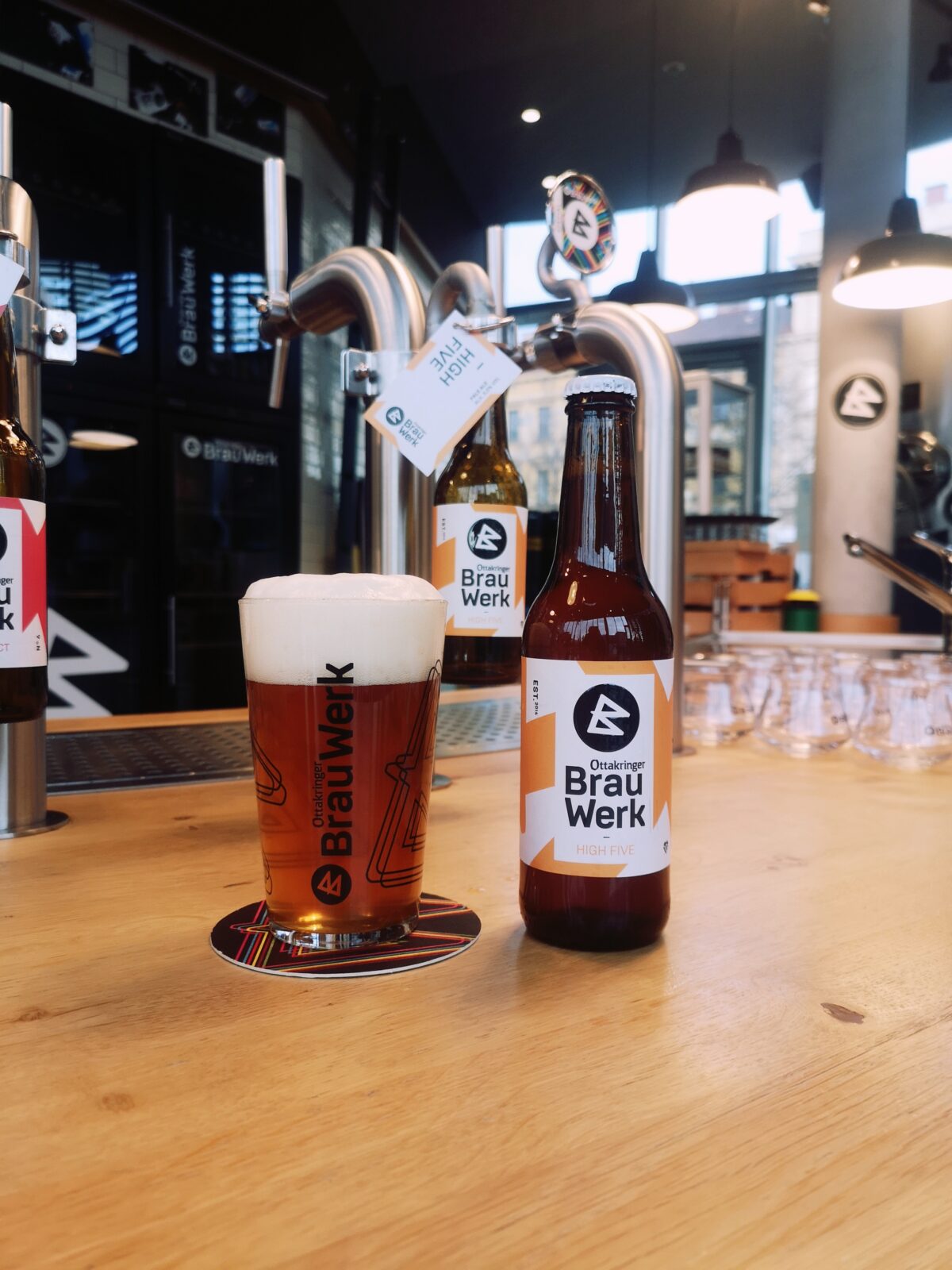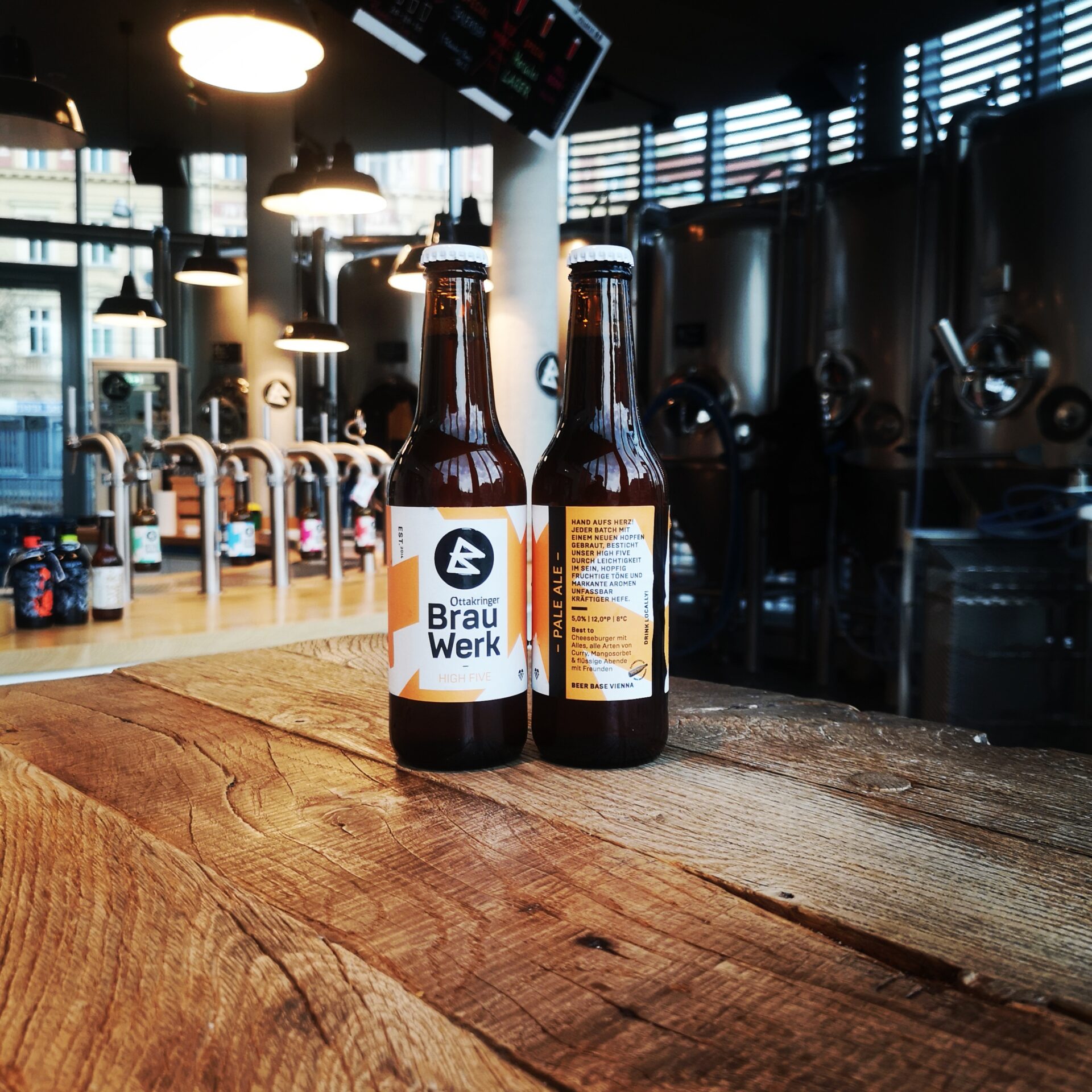 Pale Ale
HIGH FIVE
5 L | 5,0 % | 12° P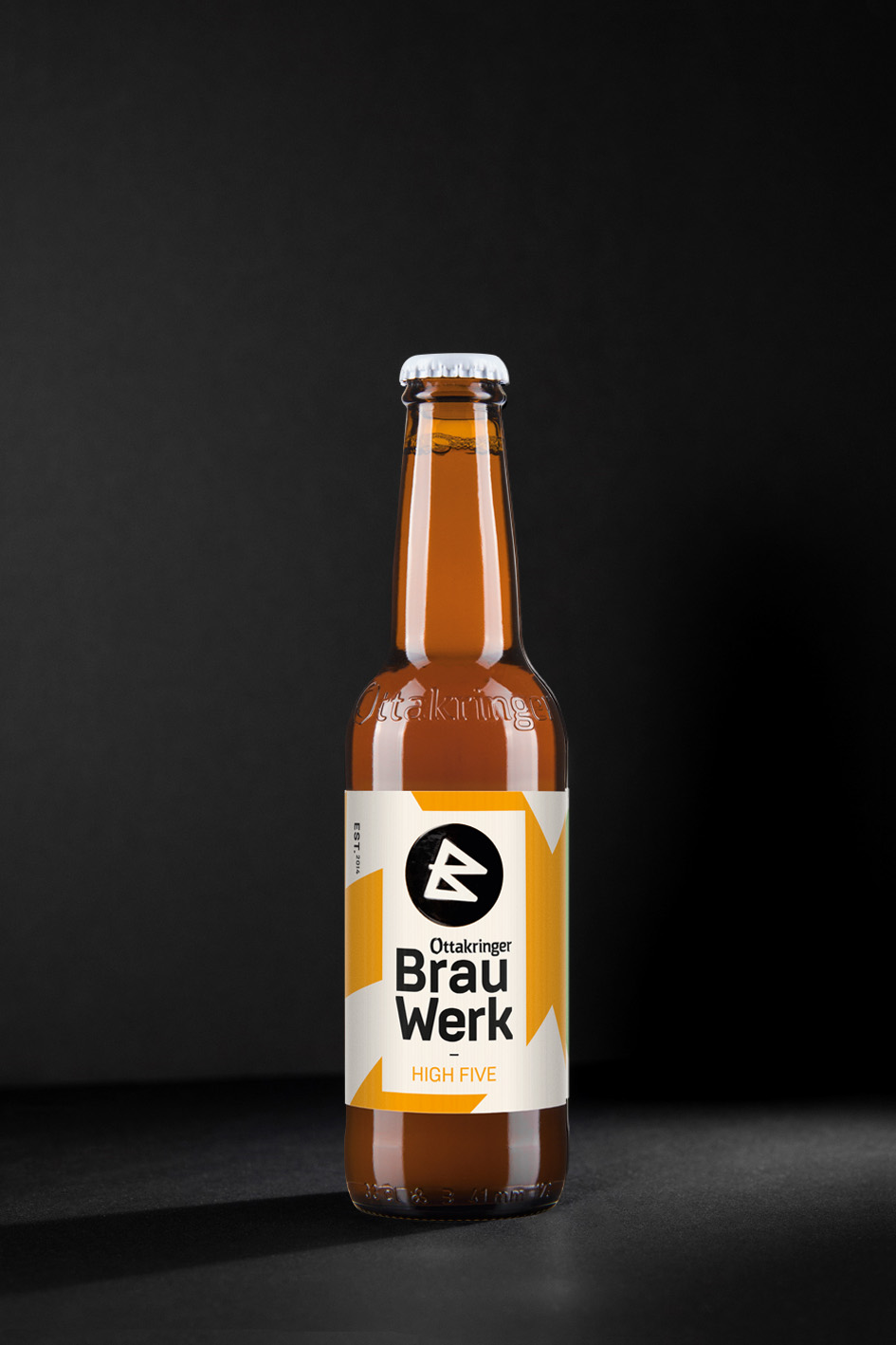 Hand aufs Herz! Jeder Batch mit einem neuen Hopfen gebraut, besticht unser High Five durch Leichtigkeit im Sein, hopfig fruchtige Töne und markante Aromen unfassbar kräftiger Hefe.
— Cross your heart! Each batch brewed with a new hop, our High Five impresses with its lightness, hoppy, fruity tones and distinctive aromas of incredibly strong yeast.
Best at: 8°C
Best to: Cheeseburger mit Alles, alle Arten von Curry, Mangosorbet & flüssige Abende mit Freunden
— Cheeseburger with everything, all kinds of curry, mangosorbet & liquid evenings with friends
Kauf und Trink mich
Kostnotiz
Bernsteinfarben, leicht rötlich; riecht fruchtig, nach Pfirsich, Marille, leicht würzige Kräuternoten; vollmundiger fruchtiger Antrunk, angenehme Herbe begleitet das ganze Bier bis zum Schluss – darauf ein HIGH FIVE!